Basement Finishing in Greater Duluth, Superior and Cloquet

Our patented system offers more features for less money, making it the best solution for finishing a basement.
---

Do you have mold and rot on your basement drywall from moisture? When you don't want to rip out your entire basement, we have the solution!
One Basement System - Two Distinctive Looks
Our basement finishing products are top of the line in quality, durability and design. Here are two unique wall panel options that can be used to make your basement a beautiful, comfortable, healthy and inviting place for you and your family.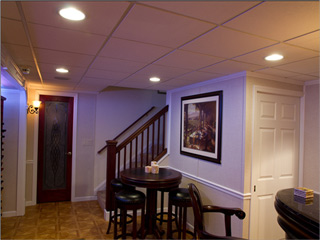 EverLast™ Easy-Care 50-Year Transferable Warranty
EverLast™ Easy-Care Wall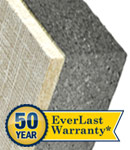 The TBF EverLast™ wall panel is the best solution and first choice for finishing any basement. It is our state of the art panel that includes SilverGlo™ insulation, radiant barrier and vinyl faced cement/ceramic board. It has the whole story from a waterproof panel with exceptional insulation value to the timeless look that is maintenance free.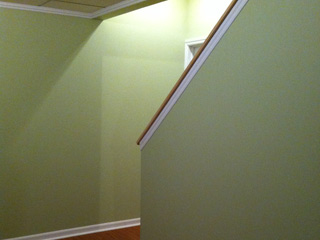 Paintable Insulated Wall Panels 20-Year Warranty
Seamless Painted Wall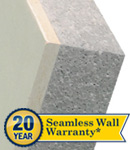 This wall system is a great alternative to the prefinished EverLast™ wall panel. If a homeowner wants to personalize their basement more using accent color(s) now they can! This panel also has SilverGlo® insulation and radiant barrier as standard features. The seamless, paintable wall system will satisfy the most creative homeowner… you are now free to paint or apply wall covers!
---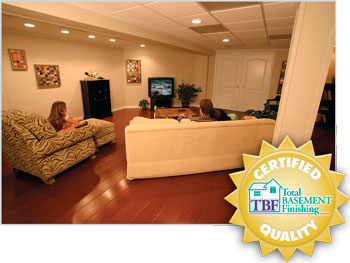 Serving all of Greater Duluth, including Duluth, Superior, Cloquet, & Areas Nearby

DBS Residential Solutions offers free, no-obligation basement finishing estimates in the Greater Duluth area for the award-winning Total Basement Finishing System.
Finding a responsible and trustworthy basement finishing contractor is challenging, but you'll find that Total Basement Finishing dealers adhere to simple guidelines of respect, integrity, and responsibility. Showing up on time for appointments, performing the work that we contract to do, and standing behind our company warranty helps homeowners trust that we will be there when you need us. Homeowners should expect this, and we, as contractors need to earn your business.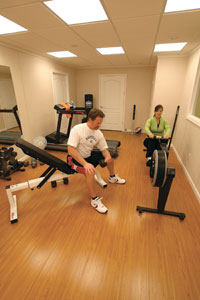 Remodeling Your Basement is Easy with
DBS Residential Solutions
Let DBS Residential Solutions assist you! Our basement remodeling process is easy, risk-free and adds value to your home investment at nearly 50% the cost of building an addition.
Free design consultation and quote with no obligation.
Fast Installation - typically installs in two weeks.
Transferable written product warranties.
Financing Available - Six month same as cash financing (with approved credit).
DBS Residential Solutions offers basement remodeling products and services to finish your entire basement, including basement wall panels, basement floors and drop ceilings at the best price and value. Let DBS Residential Solutions transform your basement into a custom living space that you'll fall in love with!
Click here for more information on getting the most out of your basement and to find out more about the TBF Basement Finishing System.
DBS Residential Solutions has consulted with thousands of homeowners in Superior, Duluth, Cloquet, Two Harbors, Brainerd, Grand Rapids, Hibbing, Rice Lake, Ashland, Medford, Hayward, Virginia, Mora, International Falls, Aitkin, Ladysmith, Ironwoodand surrounding Greater Duluth, Minnesota and Wisconsin areas.
Click here if you are ready for a free design consultation and written quote!