About DBS
Decades of Home Improvement Knowledge and Solutions
Accreditations & Affiliations


DBS products have warranties that are measured in decades, not years and the warranty is transferable! We are committed to the best basement remodeling practices in the industry and offering only superior quality materials and craftsmanship. Interest free financing and deferred payment plans are available and convenient. Combine custom design ideas with homeowner dreams and the finished project not only fits a lifestyle, but also fits most any budget.
About the Owner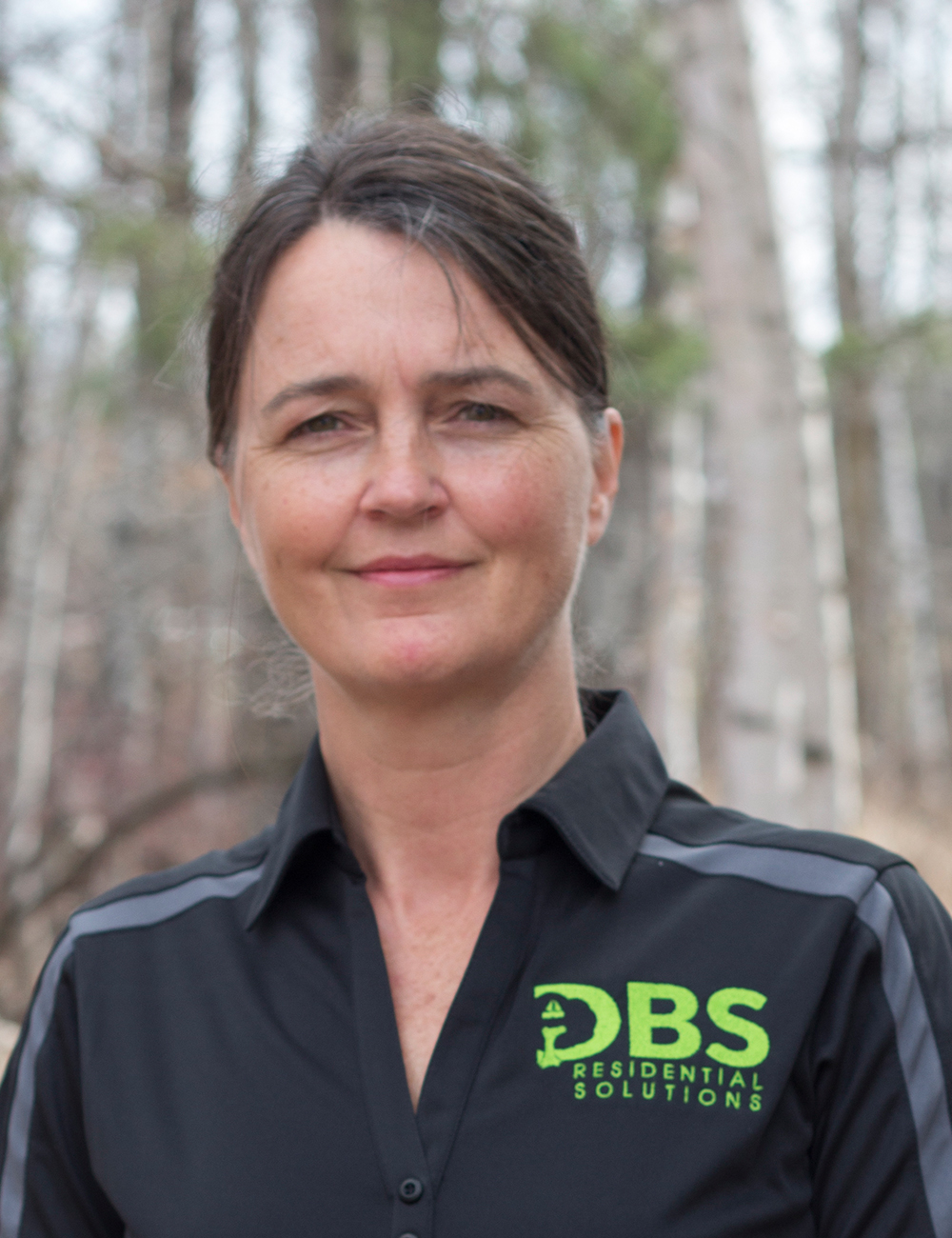 Bonnie Sundberg
I grew up in a large, close family on a hobby farm in Duluth. While we never went without, we did not have money for extra's. Therefore, I worked from a young age to make my own money. I was a babysitter for the children of neighbors, cleaned a local elementary school a couple of summers, and cleaned a doctor's homes on Saturdays, before the 16 years of age. After I could drive, I worked in a restaurant, a grocery store and did in-home daycare for a special needs child. When my husband Dave went back to college, I worked nights cleaning an office building. After Dave graduated from college, I decided to stay at home with our children.
In 2012, after our baby started school, Dave and I decided I should start a foundation repair and basement finishing company, with Dave as my advisor and mentor. On February 2, 2012, DBS Residential Solutions became a company. On April 2, 2012, DBS Residential Solutions opened our doors to the public in a small house that we converted into an office building. DBS purchased a truck, trailer, a mini excavator, some tools and got going with 5 employees doing business as Supportworks Solutions and Total Basement Finishing Solutions.
After a lot of hard work and patience, DBS was growing very fast! It grew to 12 employees by end of 2013! We were really starting to implement some of the systems we have today. With a growing team we knew we needed to have something going for our crews to work throughout the winter, so Dr. Energy Saver Solutions was started the winter of 2012-2013.
In the spring of 2015, DBS won the Joel Labovitz Emerging Entrepreneur award! Business continued to grow! In the fall of 2015 we also added Radon mitigation to the business because the law was passed that all homes, put on the market, had to be radon tested, so we jumped at the opportunity!
In the fall of 2016, DBS Residential Solutions moved into a new facility! It was a much better fit for the growth that we already experienced and the growth we would experience in the coming years. DBS now has over 20 employees! We have many trucks, more equipment, and a lot more tools.
All of us here at DBS Residential Solutions, believe strongly in our vision, our mission and values. Our vision is "A world where every family lives in a healthy, safe and comfortable home." Our mission is "Creating lasting "WOW" relationships with employees and customers, while providing permanent home performance solutions!" Because of this mission and vision, we help customers like Cheryl A. Cheryl hired us to encapsulate her crawlspace and stabilize her home so she could be healthy, comfortable and safe in her home. Then she had some unforeseen medical problems, the money she had set aside, she needed for her medical bills. Therefore, she couldn't afford to have us do the project anymore. Even though the encapsulation would stop the damp, smelly, unhealthy air from going up into her home and stabilize her home. So the entire team, here at DBS Residential Solutions, decided we should take care of our customer anyways. Everyone volunteered to donate their time on a Saturday. Cheryl's crawlspace was encapsulated and her floors stabilized with smart jacks. Her home now is more comfortable, healthy and stable! That is the heart of the people here at DBS Residential Solutions and our values of commitment, integrity, respect, teamwork and opportunity!
We are available to help with all aspects of basement remodeling, including design, basement walls, basement floors, basement windows, drop (suspended) ceilings, electrical work, lighting, wall partitions, bathrooms and everything else needed to complete your basement finishing project.
Here at DBS, we provide free, no obligation basement design ideas and estimates to all of our customers and would like to help you make your basement finishing dream a reality! Call to schedule an in-home consultation today!
Looking for a price? Get a no cost, no obligation free estimate.